At Toongabbie Public School we have valued interest and support of our whole community.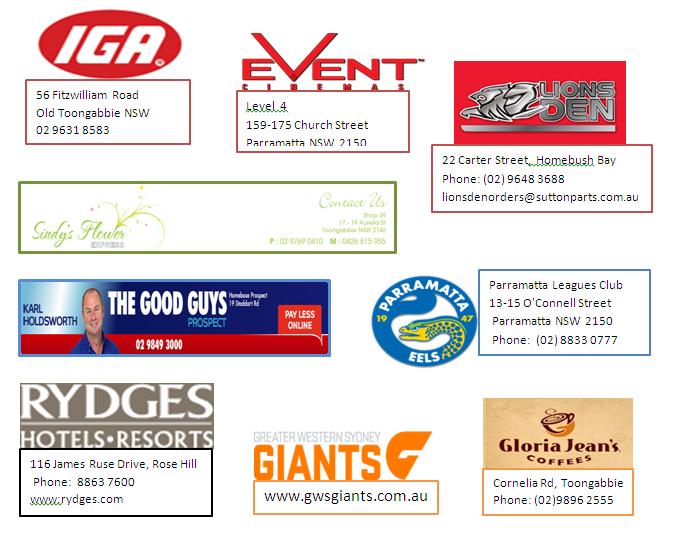 Toongabbie Public School appreciates the support of the above sponsors.

Parents are represented on all our school decision making committees. Parent volunteers also regularly assist in reading programs, class activities, sporting activities, special school events, library book maintenance and other general school maintenance tasks.
Below is a list of the associations and committees involved at TPS, and the members of our community who have a vested interest in the running and envolvement of these committees.

Commitee members
President

Trevor McNeilly
Vice president
Glenn Cotterill
Secretary
Shelley Gannon
Treasurer
Jenny Tucker
Parent auxiliary
Convenor

Jackie Hogan
Scribe
Brooke Arslan
Co-convenor
Trish Smith
Canteen Committee

Convenor
Karen Zahra 
Scribe
Brooke Arslan 
Treasurer
Sharon Cole 
Band committee

Convenor
Nicole Gupta
Scribe
Nicole Reckerman
School co-ordinator
Deb Church